The IT Director of VOLOTEA gives his opinion about SOFTENG:
"At VOLOTEA the privacy and protection of our corporate data, of our collaborators and clients is fundamental. For this, SOFTENG gives us the confidence and tranquility of having an expert company in Microsoft cloud security that always offers us the solution that it better suits our needs and helps us keep our company protected. "
Alex Rodriguez
The Director of control and systems management of GREFUSA thinks about SOFTENG:
"Softeng is currently a strategic partner for Grefusa to facilitate our digital transformation strategy that we started two years ago. After several experiences with different suppliers, we have found in Softeng the perfect partner to join us in our deployment of process improvement plans and development of collaborative solutions on the Office 365 platform. Softeng meets the three requirements that differentiate a supplier from a strategic partner:
They have a team of professionals specialized in Microsoft solutions, who have always guaranteed a successful deployment of projects developed in common, and proactively continuously propose new improvement challenges.
Prioritize knowledge and analysis to the company's business processes before talking about technology and tools.
The professionalism of the entire Softeng team, is accompanied by a business culture very close to Grefusa, and that is based on a human quality of its team that has led us to have a very sincere degree of professional and personal affinity, which makes it unthinkable Grefusa develops Microsoft projects with another technology provider. "
Jorge Fernandez
The IT Manager of MAJESTIC HOTEL GROUP thinks about SOFTENG:
"We were looking for a partner to help us unify local systems with the Microsoft cloud environment, and we also needed that same partner to help us deepen our knowledge about Office 365, an environment that until then we had clearly underutilized.
We found Softeng who advised us on that path, providing their support and experience. Thanks to this we have managed to speed up our digital transformation a little more. "
Sergi Hernando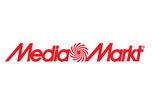 The CIA of MEDIA MARKT says about Softeng:
"Media Markt, with the advice of Trilogi, opted for Softeng to carry out the project not only for the experience demonstrated in Azure IaaS but above all, for being a software engineering that also knew how to give us the best solution: a PaaS environment. The project was executed brilliantly and at the times and costs foreseen, reaffirming that the correct decision was made "

Eduard Martínez
The CTO and co-founder of CAPTIO comments on Softeng:
"We focus on developing our product, collaborating with Softeng allows us to be sure that we take full advantage of the infrastructure we have and that we are always up to date."
Lluís Claramonte
The IT Director of SELLBYTEL Group comments on Softeng:
"Softeng combines professionalism with a great human team, close and committed to customer service, we have been working with them for several years and they have always listened to us and offer a quick response to our needs, we are very satisfied with Softeng and we hope to continue counting on them. future projects."
Mariano Bañon
The ICT Area Director of FIATC comments on Softeng:
"We knew we had to make a decision, but we needed someone who will bring us security and confidence; that will show us that our bet was a bet of future and winner; that there would be problems, but also solutions; that was a true bet for productivity and efficiency. And after polling various partners we decided on Softeng; they with their knowledge are helping us to implement and understand Office 365 and to change our digital culture. "
Jordi de Martín
The Lead SCADA Engineer of General Electric thinks about Softeng:
"From Alstom Wind (acquired by General Electric in Nov-2015), we needed the development of a new system of monitoring in real time for wind farms, based on web and with the challenge of getting a product that would adapt to the limited conditions of bandwidth available in some of the locations We needed a new product that would improve the current one we had, with a new look and feel, with many more features and easy to use for the end user and our customers.
After several years working with Softeng we can affirm that the dedication, effort and motivation that this team has shown, for the product that they have developed for us, has always been at the highest level. 100% involvement by the development team. Fulfilling plannings, covering requirements and offering improvements and ideas that have added value to our product.
Both from Alstom, as at present from General Electric we have enjoyed (and still enjoy) excellent support for problem solving and improvement actions. Softeng has met all our needs and has even exceeded our expectations. "

David Alcaraz