Summary of the global Microsoft Partner Conference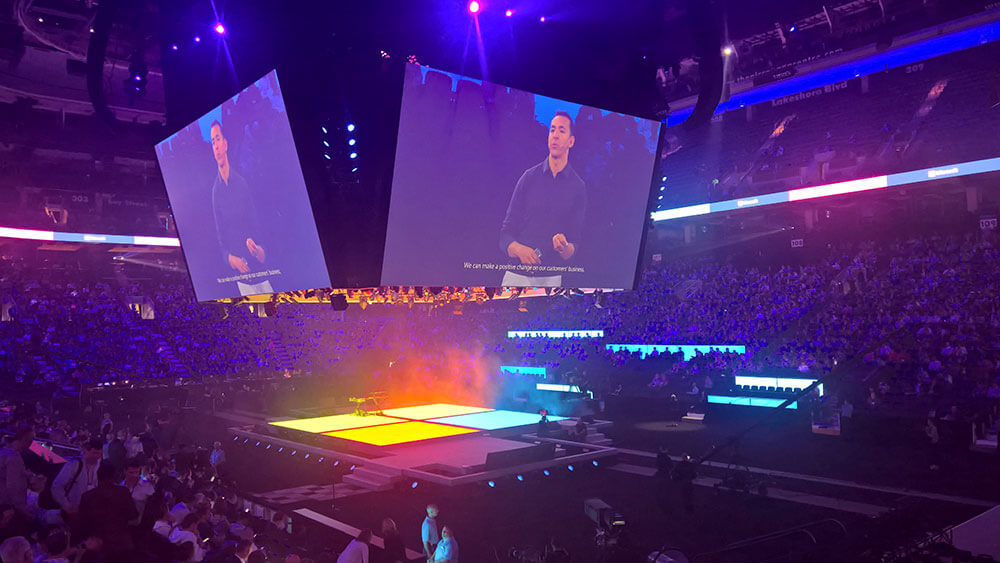 On July 14 he ended the World Conference Partner Microsoft (WPC) held this year in Toronto and in which our CEO Carlos Colell, attended on behalf of Softeng. During these four days, about 17,000 Microsoft partners have known the major developments of the company to the cloud and its role in the digital transformation of enterprises.
The WPC is the most important for the community of Microsoft partners event where top leaders and senior managers of the company of the Cloud areas of both Office 365 and Azure, disclose the major developments, strategic plans and vision future for the new fiscal year 2017.
The first session came from the hand of Satya Nadella, CEO of Microsoft, which highlighted how the cloud is driving the digital transformation of enterprises and the importance of technology in business processes. It also introduced SQL Azure Data Warehouse and the new Azure portal solutions that help you easily find the tools of the cloud platform to customers and partners.
During the event , several demonstrations of the multitude of uses that can offer HoloLens were made, the virtual reality glasses of Microsoft and the new plans and innovations Skype for Business and new business opportunities for communications technology were presented in real time They involved. Finally, the success story of Facebook with Office 365, Tim Campos, CIO of Facebook was presented, explained how this platform allows greater security, flexibility and collaboration for employees and the company.
Faced with such offer sessions, apart from the general, Softeng participated in virtually every business cloud with Office 365 and Azure to the head, which beyond discussing functional changes were discussed ideas to build solutions around the cloud and can thus help customers get the most out.
In addition, our CEO had a meeting with the President of Microsoft, Pilar Lopez, in which he discussed the joint business strategy for the new fiscal year.
Next year and for the same dates, a new edition is held in Washington DC
We hope to be there again!
return...