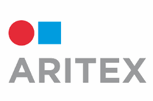 The IT Director of Aritex says about Softeng:
"We needed to redesign the structure of the Active Directory to integrate all the delegations of the group and later to implement several products of the Office 365 suite. For this, we needed a trusted partner with the necessary experience to approach the project with the maximum guarantee and we found in Softeng. Indeed, Softeng helped us make a smooth transition to the cloud without significant problems and efficiently solving the challenges that were posed, feeling at all times well accompanied. Currently we continue to work with them on new projects with total satisfaction. "
Jorge Riaza
The IT Director of Proquimia thinks about Softeng:
"In Proquimia we wanted to make a progressive migration from our Lotus applications to Microsoft Solutions and Softeng helped us both in the migration and in the process of adopting the solution." We are very satisfied with the numerous advantages that Office 365 offers our company and with The work carried out by Softeng's team of professionals has been a quick and hassle-free migration and we look forward to having them for future projects. "
Santi Verdaguer
Responsible SCADA Alstom Design Review Softeng:
"From the business unit Wind, our goal was to provide the WindAccess ™ application with a new web, agile and dynamic interface, and improve remote communications satellite, offering a time of satisfying the user response. Softeng works largely these objectives are carried out by providing a team of engineers that generates good ideas and materializes into effective solutions. "
Montse Arias

The ISS IT Director says about Softeng:
"At ISS, we always need to surround ourselves with the best suppliers and we have just started working with Softeng for their proven experience, and with the perspective of several years providing us with value, I must admit that they are professionals of trust, close contact and committed to quality. This means Softeng has earned our strategic partner to implement and manage Microsoft systems and our SharePoint intranet. "
Alex Díaz
The IT Director of Made in World says about Softeng:
"The instability problems of a server as critical as our Exchange saturated our IT department, limiting its dedication to other issues of greater value to Made in World, which was one of the main reasons why we decided to switch to the Exchange service. Online with Softeng, your knowledge of the processes to follow and your professionalism have been key to fast migration and smooth change management.The good results achieved in this project have encouraged us to continue betting on other Cloud options for which We will also have the expertise of Softeng. "
Jaime Hernández
The IT Director of Intecsa-Inarsa comments on Softeng
"In February 2014 we faced a total technological separation of our original parent company (the SNC Lavalin group), so we had to have a new and independent platform and move our almost 300 users in little more than a month. avoid the maximum investment in software assets, hardware and subsequent maintenance so the cloud option was the way.we chose Softeng for the good references we got from other customers and Microsoft and I must admit that your solution to migrate to Office 365 Sincerely, we are totally satisfied to have opted for Office 365 and Softeng ahead of other alternatives since they were fully involved with a direct and friendly, they showed great knowledge in Microsoft platform and Office 365 and most important: The implementation of the complete package (E3) in our company has been a great success, without a doubt, we will continue to have Softeng in the turo! "
Sergio Vaquero

The Director of Systems and ICT COIB think about Softeng:
"The email service that were providing the more than 38,000 collegiate and collegial had become obsolete and was also very expensive to maintain. The option to invest in improving it was not feasible for costs and Softeng offered us the solution to migrate to the cloud with Office 365. Being a complex project volume and integrations that had our management software, Softeng conducted migration and change management efficiency and accuracy, plus the timescales and expected costs and demonstrating why is a company reference in Microsoft and Cloud. technology for weeks, the collegiate already enjoy an excellent messaging service with Office 365 and therefore are very satisfied with the result "
Antoni Torrejón

The Director General of Ediciones Urano think about Softeng:
"For us the search for a good provider should consider not only guarantees excellence in contracted services, also and more importantly, ensure a team to accompany us in our evolutionary process as a company. To date, there are already several projects in up and continue to move forward together, with the tranquility of being in good hands "
Joaquín Sabaté