The IT Director of Zeppelin TV (Endemol Group) thinks about the Softeng events:
"The event organized by Softeng and Microsoft gave me the opportunity to learn from the hand of specialists in cloud solutions all the novelties of Office 365 and Azure through very interesting and practical demos, both the presentations and the location of the event, held at the Microsoft offices in Madrid, I thought they were very good, I would definitely recommend this event. "
Miguel Ángel Hernández
The CIO of the Official Col·legi d'Infermeres i Infermers de Barcelona (COIB) comments on Softeng:
" All our IT infrastructure had become obsolete and without support from the manufacturers with the risks that this entails and also did not cover our needs in terms of performance and storage capacity." Therefore, a total renovation of the assets was absolutely necessary. As a solution, Softeng proposed us to avoid the acquisition of new servers, booths and licenses by recommending us to create a new and modern cloud infrastructure in Microsoft Azure on a pay-per-use basis. because of the many advantages that Azure offers us in terms of cost savings, flexibility and performance, in addition, the efficiency and experience demonstrated by Softeng during the project was key for us to have a smooth transition without headaches or inconveniences for the users, so we are very satisfied with the result obtained in the project as with the management and administration that Softeng performs to maintain our new operating infrastructure in Azure "
Antonio Torrejón
The IMC Toys Infrastructure Manager says about Softeng:
"The high performance offered by Office 365 in terms of availability and scalability as well as the need to unify the management of our users in the delegations of China and Hong Kong with the rest of users in Europe, were the main reasons that made us bet on Exchange Online The project has been complex due to its size but thanks to the involvement and good willingness of Softeng we have managed to successfully address it, always getting a quick response from both its engineers and the rest of the team. "
Sergi Ruiz
IT Director of Ebro Foods think about Softeng:
"We did not know or had references Softeng, but from the first moment, the first contact with each of the different people we spoke to, we find that not only technically give the impression of being very good professionals, but also at the level human, something that our company is invaluable.
We need to develop a customized project, whose final decisions were lengthened leaving little time for its implementation, and that first impression we had was more than verified. His answer has always been very fast, organized, accurate, adequate to our needs ... something I would like to thank largely to everything equipment.
Currently we continue working with them, sharing more experiences together ... "
Gloria Hernandez Street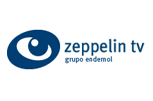 The IT Director of Zeppelin TV comments on Softeng:
"It took us a long time to decide to change our traditional on-premise mail system for a cloud email solution, after trying different alternatives we opted for O365 in the hands of Softeng for their good references. but above all security, it has been a fast and uncomplicated process and in all likelihood we will continue to rely on Softeng in future projects. "
Miguel Angel Hernández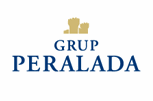 The Director of Technologies of Grup Peralada says about Softeng:
"Our company was reluctant to work in the cloud due to the uneasiness generated by having our data in an external environment, without knowing in depth the security measures that Microsoft adopted. SOFTENG has shown us confidence, and has dispelled all those doubts, presenting solutions that guarantee 100% the security and privacy of our information. His advice and the experience he has shown us in implementations with other clients, made us opt for Softeng to help us migrate our email system to Office 365. The result has been a quick and smooth migration accompanied by a great team of professionals.
We are very satisfied with SOFTENG and will continue to trust them in the implementation of new projects. "
Ferran Fernandez
The Responsible IT of Arnal thinks about the events of Softeng:
"The event in general was very entertaining and interesting, the live demos and the explanations of the Softeng and Microsoft cloud specialists help to easily understand the most complicated issues." The location of the event, located in the center and well connected, is perfect. "
Yolanda Calderón
IT manager Reig Jofre says about softeng:
"Our company needed a messaging solution capable of responding to our needs and in Exchange Online we found it. With the help of Softeng, we have made a quick and smooth migration, accompanied at all times by a large team of professionals. We are very satisfied with Softeng and we look forward to having them for future projects. "
Carmen Esclapés