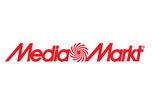 The MEDIA MARKT CIO comments on Softeng:
"Media Markt, with the advice of Trilogi, opted for Softeng to carry out the project not only for the experience demonstrated in Azure IaaS but above all, as a software engineering also knew us the best solution: a PaaS environment. the project was executed brilliantly and times and anticipated costs, reaffirming the right decision "

Eduard Martínez
The CTO and co-founder of CAPTIO comments on Softeng:
"We focus on developing our product, collaborating with Softeng allows us to be sure that we take full advantage of the infrastructure we have and that we are always up to date."
Lluís Claramonte
The IT Director of SELLBYTEL Group comments on Softeng:
"Softeng combines professionalism with a great human team, close and committed to customer service, we have been working with them for several years and they have always listened to us and offer a quick response to our needs, we are very satisfied with Softeng and we hope to continue counting on them. future projects."
Mariano Bañon
The Director of ICT area FIATC think about Softeng:
"We knew we had to make a decision, but we needed someone to give us security and confidence; we will show that our bet was a winning bet for the future; that there would be problems, but also solutions; it was a real commitment to productivity and efficiency. And after probing various partners we decided on Softeng; them with their knowledge are helping us understand and implement Office 365 and change our digital culture. "
Jordi Martin
The Lead SCADA Engineer of General Electric thinks about Softeng:
"From Alstom Wind (acquired by General Electric in Nov-2015), we needed the development of a new system of monitoring in real time for wind farms, based on web and with the challenge of getting a product that would adapt to the limited conditions of bandwidth available in some of the locations We needed a new product that would improve the current one we had, with a new look and feel, with many more features and easy to use for the end user and our customers.
After several years working with Softeng we can affirm that the dedication, effort and motivation that this team has shown, for the product that they have developed for us, has always been at the highest level. 100% involvement by the development team. Fulfilling plannings, covering requirements and offering improvements and ideas that have added value to our product.
Both from Alstom, as at present from General Electric we have enjoyed (and still enjoy) excellent support for problem solving and improvement actions. Softeng has met all our needs and has even exceeded our expectations. "

David Alcaraz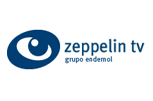 The IT Director of Zeppelin TV (Endemol Group) Review Softeng:
"With the help of Softeng have migrated the websites of Big Brother and Big Brother to Azure, having achieved its full availability in times of increased activity, coinciding with the issuance of the galas and the next day, something that is vital for us in line with the commitment made with our audience. And thanks to the solution in the cloud Microsoft, we can adapt the infrastructure to our calendar and real needs at all times, without having to bear the costs of hardware maintenance and energy, and obtaining nearly 80% direct cost savings operational. "
Miguel Angel Hernandez
The manager of systems and communications of the Indukern Group thinks about Softeng:
"The tools of Office 365 deployed by softeng and especially Exchange Online will allow us to unify all the corporate mail systems in Spain and other international affiliates and on the other hand will open a range of possibilities for Online collaboration that until Now we did not have it with our current mail system (Lotus Notes). "We believe that the robustness of the system and the scalability of Microsoft's solution is the tool we needed for our Group."
Alejandro Moreno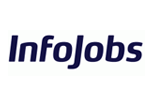 The IT Director Infojobs think about Softeng:
"In this implementation I is the first time we have worked with Softeng given the good references we had by the Microsoft itself. We have begun to know and for sure we will have Softeng for future projects for their professionalism and involvement. Especially I want to emphasize your support in change management for project success. the result has been that we have achieved a satisfactory implementation of reference we are asking other companies in the Schibsted group which is part Infojobs. "

Xavier Venting