Solves problems with Office 365 licensing
2/4/2016
published by: Softeng

The use of illegal software has a very negative impact on businesses as well as major legal sanctions, the licensed software does not expose companies to critical failures and data loss due to risk of containing viruses. It really worth the risk?
In this article we tell you the consequences and the risk of using unlicensed software and we offer a solution to solve this problem!
The legal consequences
Sometimes, companies do not have the software properly licensed through ignorance or neglect and are not aware that the Spanish legislation considers the use of software not licensed as a serious offense. Since last July 1, 2015 came into force the reform of the Penal Code which toughens penalties for using illegal software businesses and entrepreneurs and containing the following implications:
Direct liability of directors with terms of up to four years in prison.

Fines or proportional share which may amount to 280,000 euros.

Dissolution of the legal person, resulting in the permanent loss of legal personality and capacity to act in any way in legal transactions, or perform any kind of activity, even if it is lawful.

Closure of premises and facilities of the company for a period not exceeding five years.

Ineligibility for subsidies and support, to contract with the public sector and enjoy tax benefits and incentives or Social Security.

Judicial intervention to safeguard the rights of workers or creditors.
The consequences in your systems
In addition to the legal consequences, companies using illegal software are exposed to critical failures and loss of confidential information and may experience:
Risk to virus attacks, Trojans or malware that endanger the stability and security of the entire infrastructure.
Absence of updates and improvements.
Any warranty and technical support in the event of failures of the program.
How can you help the cloud?
Licensing solve a problem buying the latest versions of software can be extremely expensive and that is why we make the mistake of considering that the use of unlicensed software is a savings and this is not right! The 3 consequences in your systems discussed above cause loss of time and productivity, and therefore lost money for the company. In this sense, Microsoft's cloud helps you solve problems through licensing Office 365, the platform offers companies savings in every way.
With Office 365 you can legalize your business easily through a subscription service, avoiding ownership costs and investments in advance, with the advantage of always having the latest versions of their products, the flexibility to add users and services at any time and with the comfort of having a 24 x7 phone support from Microsoft.
In addition, Office 365 can easily control and manage your software licenses through its management console, workload freeing your IT department allowing them to focus on more strategic and more valuable for your business work.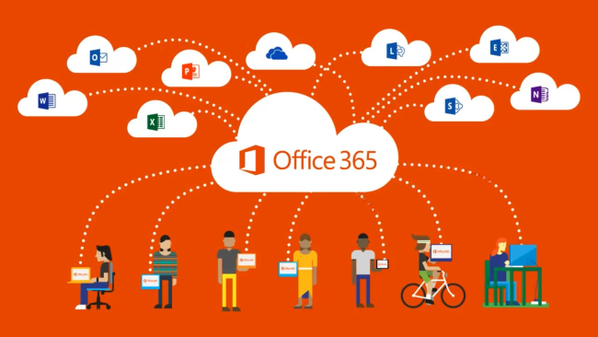 Now that you know the advantages of the cloud and how to solve your problems licensing and save at the same time as specialists in Office 365 partners we invite you to learn how we can help :)
Want to know more about how we can help?
<< back to blog