How to boost your productivity with the new SharePoint Online
7/20/2016
published by: Softeng
As an essential part of Office 365, the new SharePoint Online is designed to encourage individuals and organizations to discover, share and collaborate smarter and more productive than ever from multiple devices. It includes a wide range of enhancements and new features that focus on 4 areas: Intelligence Security Collaboration, Mobility and.
Softeng, being within a special program for the best partners of Microsoft in the cloud, we had access to the version with all the improvements that Microsoft is incorporating public version.
This article summarizes the new features, many of which are not available yet until the end of this year we tell you.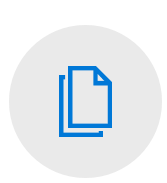 Improves productivity and collaboration
OneDrive for the company and SharePoint Online
Now work with your Office 365 files is easier than ever. With the new capabilities of OneDrive for Business and SharePoint Online you can share files and collaborate quickly and easily from any device. Also, thanks to intelligent search and analytics documents you can work much more effectively.
Below, we detail the new capabilities:
Access SharePoint document libraries and archives Online groups from Office 365 OneDrive mobile app
Move and copy content from SharePoint OneDrive
Intelligent search and discovery from SharePoint and OneDrive
Analytical and statistical tracking documents and people
Increased reliability in the synchronization of SharePoint document libraries Online with the new sync client OneDrive
Shared Folder Sync with the new sync client OneDrive
Document Libraries
In order to unify the user experience when working, the new interface document libraries offers the same appearance in documentaries, OneDrive and OneDrive for business libraries. Also, the new version includes:
New features with which you can perform actions such as creating new documents, copy or move
Improved fast and intelligent search library information
vertical navigation site that provides access to other sections
New capabilities that enhance metadata filters and sorting
Activities and analytical document tracking and people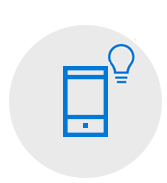 Intelligent and Mobile Intranet
The new version of SharePoint offers a more accessible, more intelligent and more personalized and modern, based on the actions you take, intranet content and people with whom you work.
On the other hand, aware of the importance of mobility, Microsoft has sought to improve and strengthen this aspect in the new version offering a better user experience from mobile devices.
Mobile app

It is a reality to have SharePoint "in the pocket". Microsoft has released the SharePoint mobile application with which you can stay productive wherever you are accessed from your mobile device. With the new mobile app you have full access to SharePoint, including news, frequent or followed sites. In addition, thanks to the integration with the intelligence of Office graph, you can get the news and most relevant documents for you.
The mobile application is now available for iOS, and during the fourth quarter of 2016 it will be for Android and Windows Phone.
SharePoint home page
The new home page SharePoint site provides users with easy access to all sites and allows you to navigate easily through your intranet and keep abreast of the activity of their sites at a glance.
The most notable improvements are:
Create "New sites" quickly
Quick access to sites that you follow and recently visited by Office Graph
Discover activities and people by Office Graph
Links to relevant content for the entire organization
Add to "favorite" content or groups you want to follow
New Group sites
SharePoint allows us to create spaces or collaboration sites where centralize the information exchanged between members of a team, a place where the people with whom you work, both the organization and external gather real-time to work, create and share content.
Team sites offer us a new, modern look with new features that facilitate collaboration among teams. They are designed natively for access from the new App SharePoint so you can work with them from any device.
With team sites you can:
Manage knowledge and documentation together and synchronized
Invite internal and external users to work on common tasks
Make intelligent content searches
Integration with team sites Office 365
Assign tasks, manage and keep track of the progress of projects
Integration with Yammer
Activity tracking and analytical documents and people
Microsoft Flow and PowerApps
One of the important news is the addition of two new services that Microsoft promotes the creation of multi - device applications and business flows:
The first is Microsoft Flow, a new service that allows you to organize workflows in the cloud such as creating flows, automate backup, alerts, etc. Flow integration with SharePoint will create workflows from a SharePoint list.
The second is Microsoft PowerApps, a service designed to help employees of a company to create the apps they need quickly and easily connect to enterprise systems in a secure manner and share their applications easily with their peers.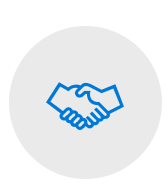 Security and Compliance The enforcement is essential for organizations and affects these digital documents. It is for this reason that the new version includes many capabilities (controls, policies and administrative reports) that ensure the protection of sensitive company information. New features include improved DLP (Data Loss Prevention), mobile device management (MDM), administration of mobile application (MAM), Customer Lockbox and new scenarios encryption and improved tools compliance, ensuring that the actions of the users on company documents comply with this policy.

In short, with this new version Microsoft takes another step towards boosting productivity for both individuals and organizations offering an even more collaborative, intelligent, mobile and secure platform.
This is an article summary to give you a preliminary idea of ​​the new features of version. In future articles we will delve into each of the new products so we encourage're connected;)
Want to know more about the new SharePoint Online?

<< back to blog